Formulated for applications in foam, furniture and others where
surfaces require medium level of bond strength.
Available packing : 50KG Drum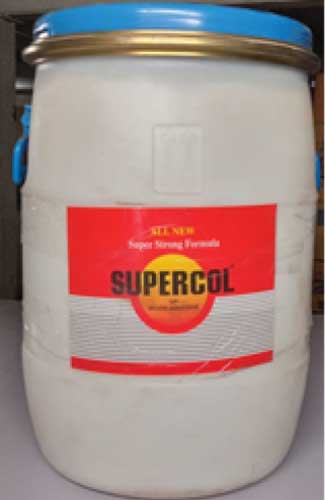 General purpose wood glue for applications where cost
reduction is a key requirement. It shows good bonding
abilities and helps reduce production costs at the same time.
Available Packing: 50 kg drums.
SUPER BOND SR9X HEAT PROOF
All-purpose rubber adhesive for applications that demand
very high bond strength. It is benzene free, fast drying
and forms strong permanent bonds.
30 ltr, 5 ltr , 1 ltr , 500 ml , 200 ml and 100 ml.
Customized packing available for exports.