LAMINATE YOUR DOOR
FOR A NEW LOOK
Unlock the Largest Collection of  DOOR Laminates
There are a variety of ways to bring energy efficiency, beauty and security to your home, including door lamination.
Laminating doors provides you with a finished, vapor-tight surface that is resistant to weathering and impact damage.
Stopping drafts, keeping warmth inside and backing up against moisture are just a few ways laminated doors can improve your home's performance.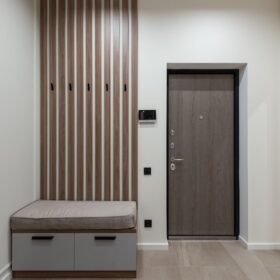 With an extensive range of matte, glossy and ultra high gloss laminates and more than 100 textures of wood,
We can even install new door handles and make sure you're happy with how it looks.
We will laminate all your doors with our state-of-the-art doors laminators. The smooth, solid finish will ensure a long service life for years to come.
Laminations are stronger, more durable types of laminating that do not require an air gap.
Multiple Shade Options To Choose As Per Your Choice